CLASS STRUCTURERead More
Class

Age
Academic Structure
N1
Admission at 2 years old
Full Day
K1
Admission at 2 years and 8 months old
K2
Admission at 3 years and 8 months old
K3
Admission at 4 years and 8 months old
School Hours

Monday to Friday
9:00-16:45
School Opening Hours
Monday to Friday 8:00-18:00
Saturday 8:00-13:00
SUPPORT TO CHILDRENRead More
School social worker
It is hoped that through collaboration with schools, early identification and early intervention, we can provide support and counseling services to children and parents in need.
Support to NCS
We provide English and Mandarin translation/interpretation services and carry out multicultural activities to build an inclusive campus to help non-Chinese speaking children integrate into campus life and learn Chinese well.
Occasional Child Care Service
Our school provides one place for families in need with emergencies (such as family members who are suddenly admitted to the hospital), and are unable to take care of children between the ages of 2 and 6. We provide day care services to prevent parents from leaving their children at home alone.
| | | | |
| --- | --- | --- | --- |
| Full day | $64 | A session of 2 hours | $16 |
| Half-day | $32 | Additional charges for meals | $6.5 |
Integrated Programme
Referred by the Central Referral System of the Social Welfare Department, teachers with special education training certificates are responsible to take care and train children who need special education then help them integrate into the community.
On-site Pre-school Rehabilitation Services(OPRS)
Cooperate with OPRS, children with special needs who are waiting for subsidized pre-school services can get the necessary training in the school as soon as possible.
Training Subsidy Programme for Children on the Waiting List of Subvented Pre-school Rehabilitation Services
We provide training for children who are waiting for Subvented Pre-school Rehabilitation Services. They can receive self-financing services provided by recognized service organizations as soon as possible during the waiting period.
HEALTHY MEALRead More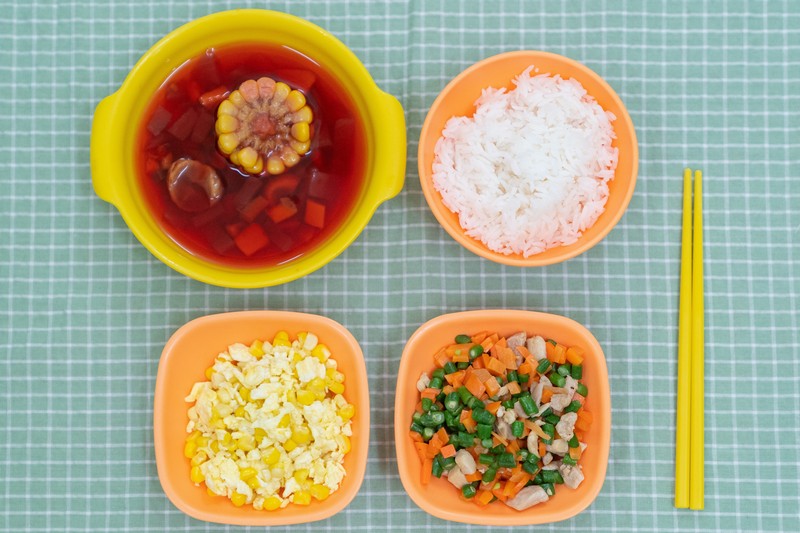 Our meals strive to balance nutrition and deliciousness. We provide breakfast, fruit, lunch and tea.
Our children at school are provided a balanced diet with rich nutrients, minerals. We ensure that they have sufficient physical strength to prepare for learning.
 Meals are designed and prepared by professional nutritionists.
 Meals are cooked by our chef.
The kitchen, stove and utensils must be properly cleaned between meals.